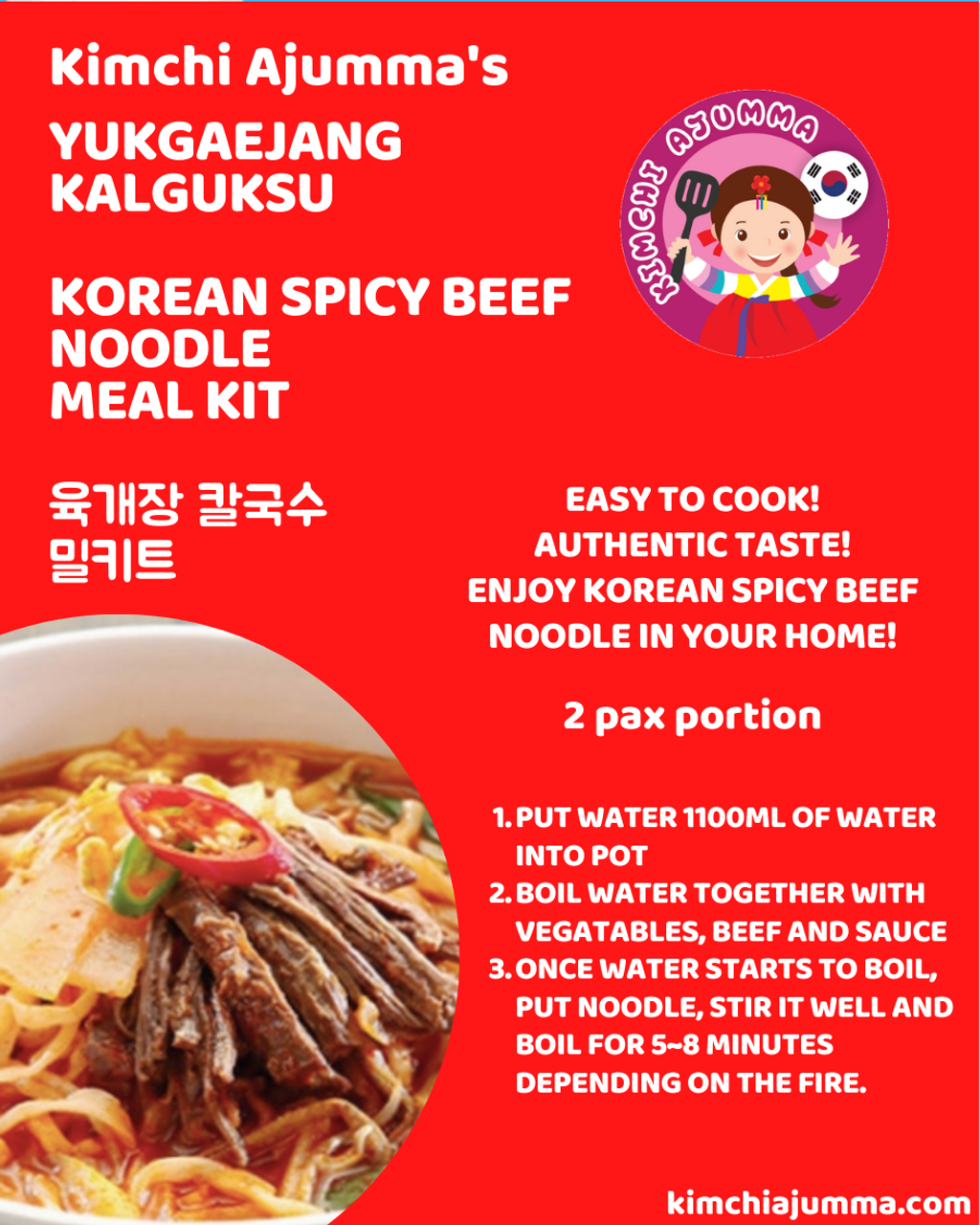 Meal Kit - Yukgaejang Kalguksu Korean Spicy Beef Noodle (2 Pax)
Meal Kit - Yukgaejang Kalguksu Korean Spicy Beef Noodle (2 Pax)
Easy to cook! Authentic taste!
Enjoy korean spicy beef noodle in your home!
<Instruction>
1.Put water 1100ml of water into pot
2.Boil water together with vegatables, beef and sauce
3.Once water starts to boil, put noodle, stir it well and boil for 5~8 minutes depending on the fire.
Shelf life: 1 week in chiller.