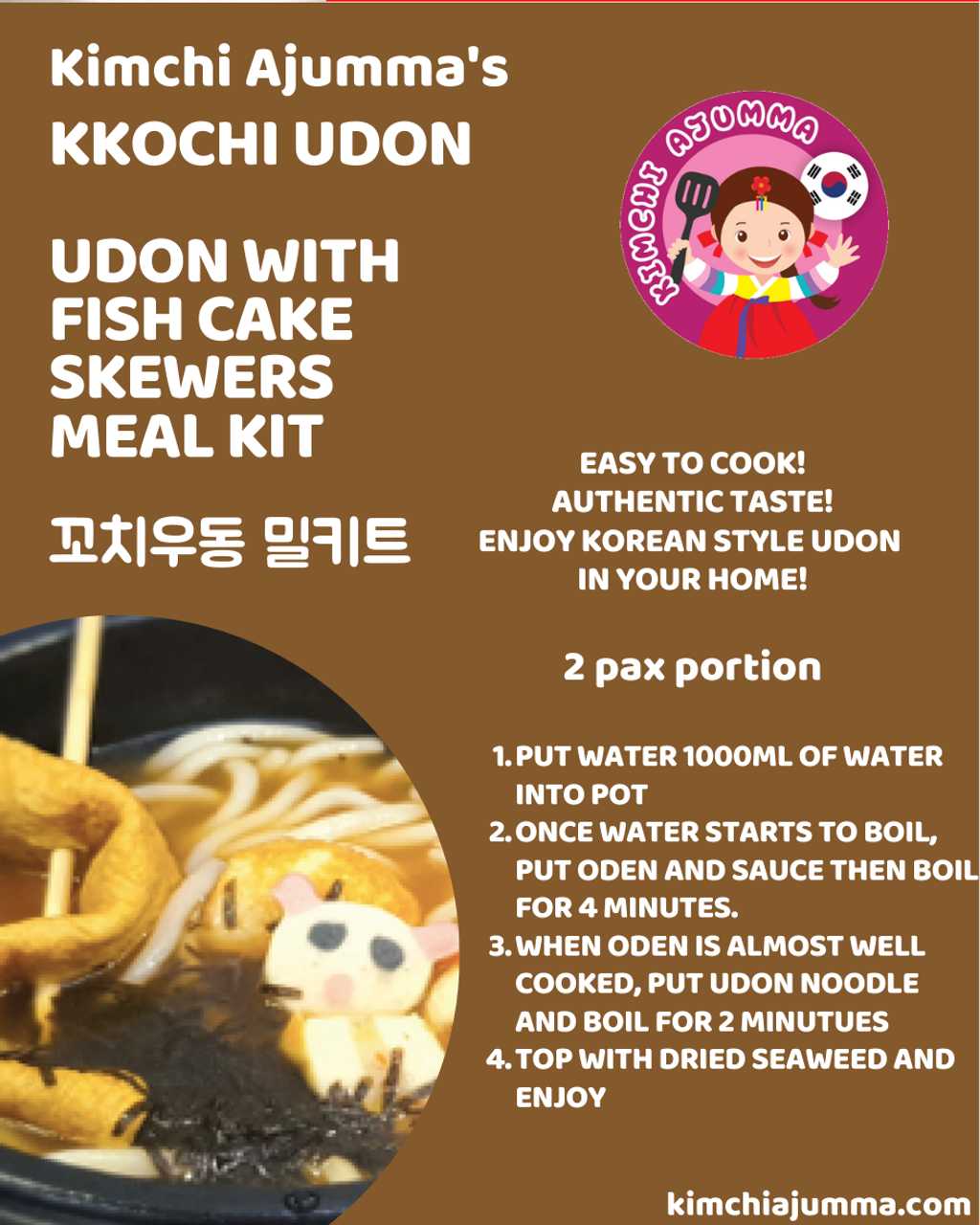 Meal Kit - Kkochi Udon (Udon with fish cake skewers) (2 Pax)
Meal Kit - Kkochi Udon (Udon with fish cake skewers) (2 Pax)
Easy to cook! Authentic taste!
Enjoy Korean style udon in your home!
<Instruction>
1.Put water 1000ml of water into pot
2.Once water starts to boil, put oden and sauce then boil for 4 minutes.
3.When oden is almost well cooked, put udon noodle and boil for 2 minutues
4.Top with dried seaweed and enjoy
Shelf life: 1 week in chiller.