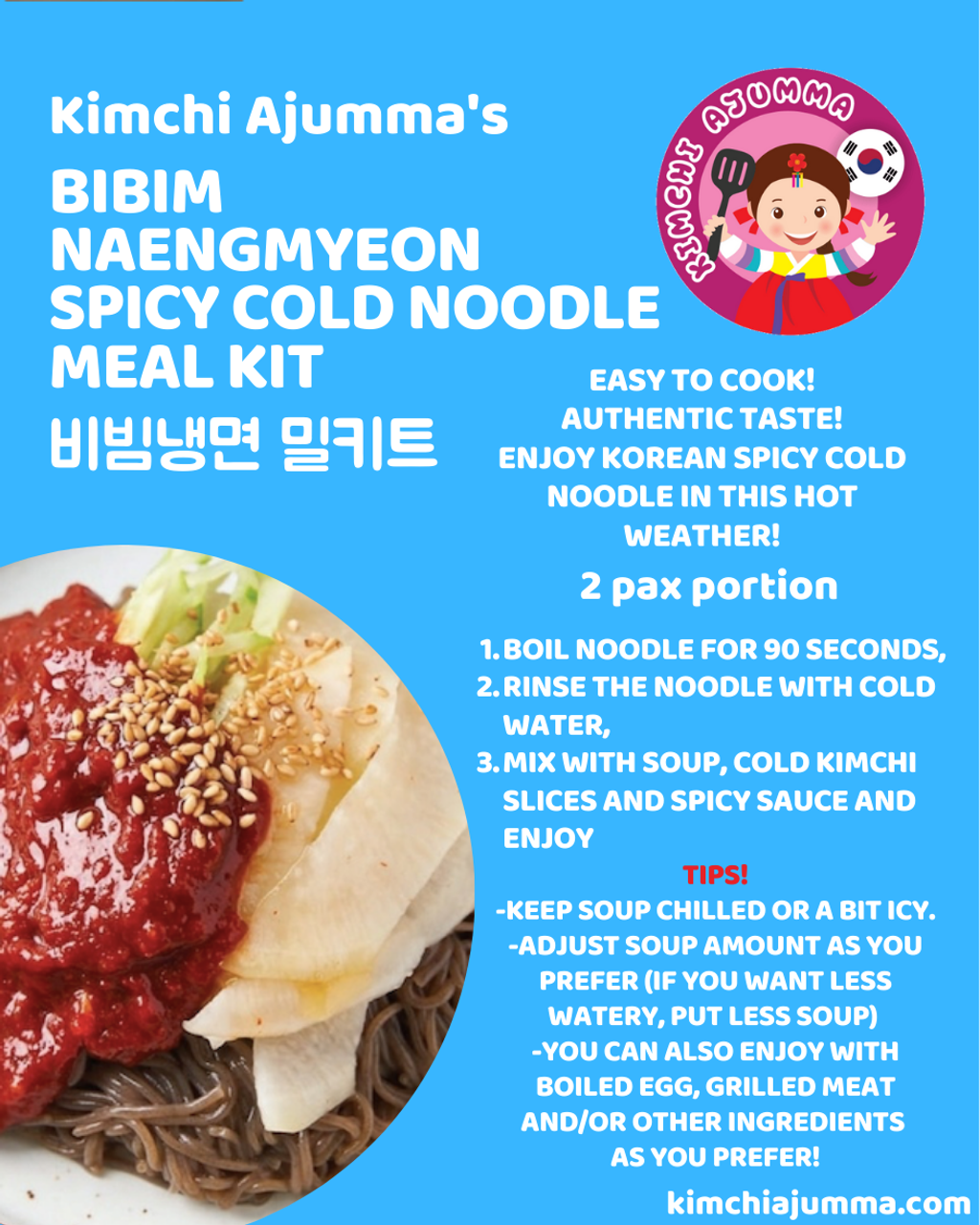 Meal Kit - Bibim Naengmyeon Korean Spicy Cold Noodle (2 Pax)
Meal Kit - Bibim Naengmyeon Korean Spicy Cold Noodle (2 Pax)
Easy to cook! Authentic taste!
Enjoy Korean spicy cold noodle in this hot weather!
2 pax portion
<Instruction>
1.Boil noodle for 90 seconds,
2.Rinse the noodle with cold water,
3.Mix with soup, cold kimchi slices and spicy sauce and enjoy
<Tips!>
Keep soup chilled or a bit icy.
Adjust soup amount as you prefer (if you want less watery, put less soup)
You can also enjoy with boiled egg, grilled meat and/or other ingredients
as you prefer!
Shelf life: 1 week in chiller.