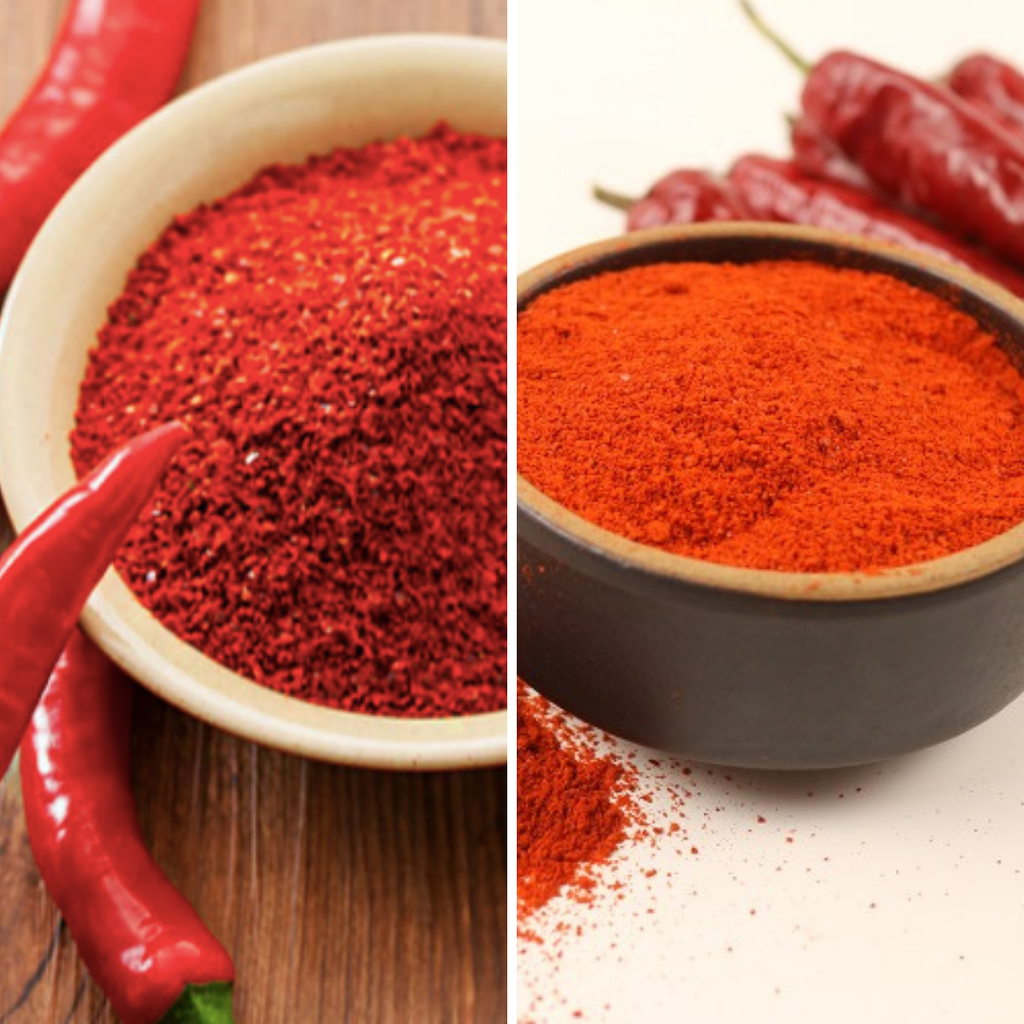 Gochugaru - Korean Chili Flakes / Fine Powder
Gochugaru (Korean Chili Flakes/ Fine Powder) - 200G / 500G
Widely used for making gochujang, kimchi, tteokbokki, jjampong, yukgaejang, other muchim (side dishes) or stew dishes.
Key ingredients for coloring & smooth texture in Korean food cooking.
– KOREAN CHILI FLAKES
This is a more coarse version of gochugaru and it has more versatile usage in Korean cooking. It is used when making kimchi, and most Korean side dishes and Korean soups and stews.
– KOREAN CHILI FINE POWDER
This is a finer version of gochugaru. It is used for some Korean soup and side dishes when you want better color and smooth texture.
Keep refrigerated