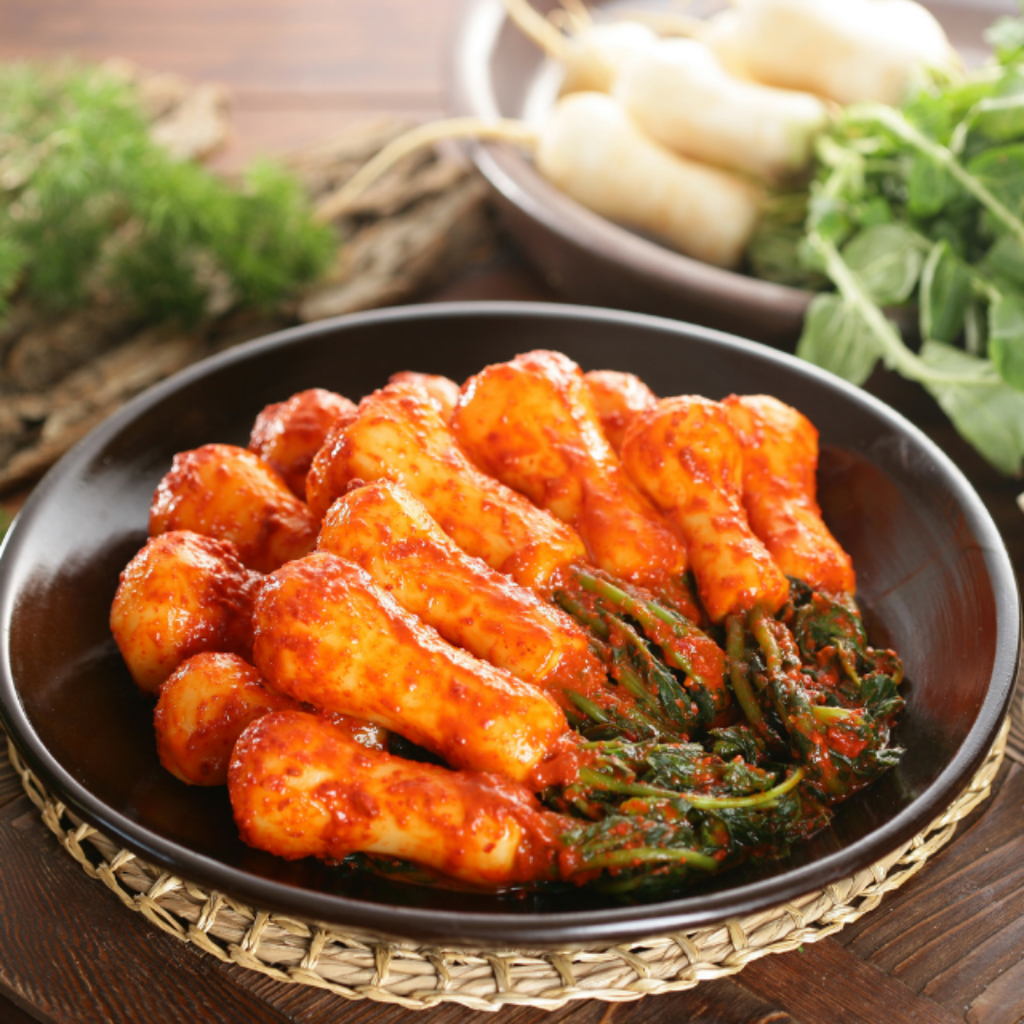 Chonggak Kimchi 500G
Chonggakmu or Chonggak radish, also called ponytail radish, is a variety of white radish.
It is a small radish with many fine roots; of which the entire plant, including the leaves and stems, is used in Korean cuisine
Chonggak Kimchi is healthy fermented food.
It can be fermented during transportation.
Once received, please keep in chiller at least 3 hours before open.
Keep refrigerated after opened.