Member Rewards
Thank you very much for your support and love toward Kimchi Ajumma!
In order to appreciate your support, we offer fantastic rewards for our signed up members!
1. Credit Reward
You can get 5% credit reward for every purchase!
eg. If you purchase RM 100 then you will get RM 5 credit to your member account. You can redeem any time in the future. (Delivery fee is not inclusive)
*For mobile view, please click "Show order summary" at checkout in order to redeem credits.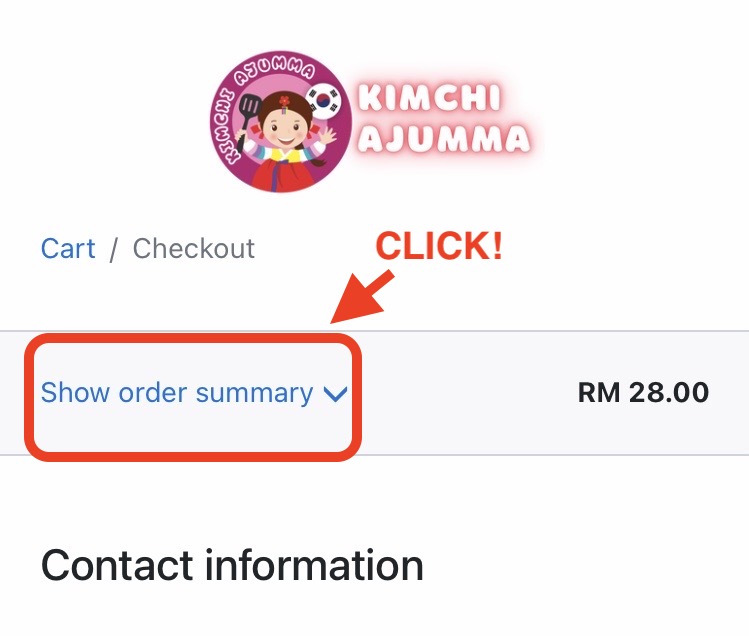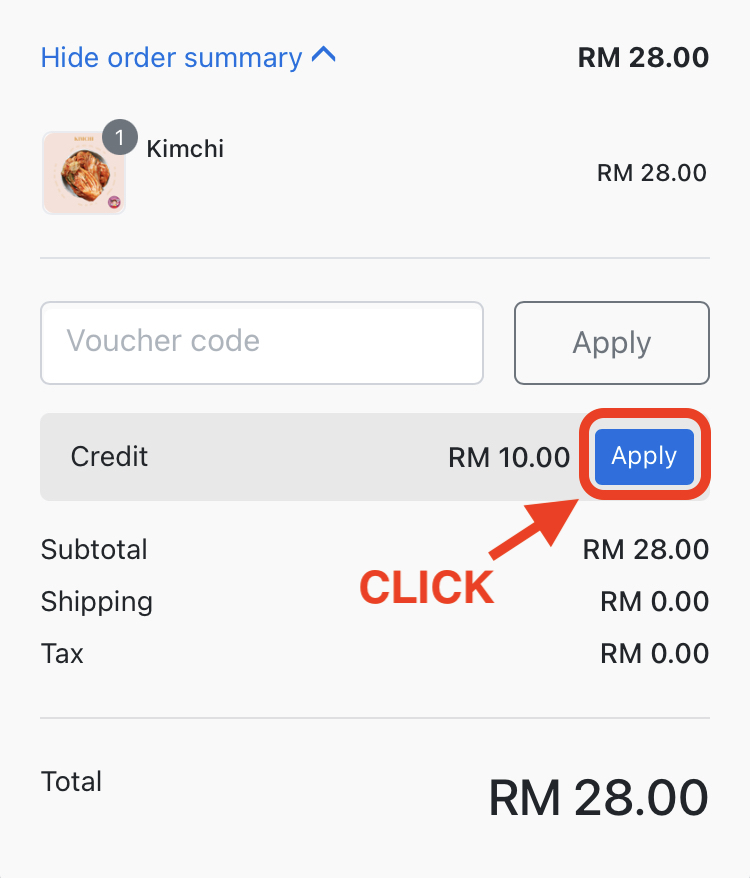 2. Special Price
We will give special discounted price for certain products time to time for the members. You can enjoy special price so do not forget to follow our Facebook page, Facebook Group and Instagram to get updates!
You are not a member yet? Please sign up now!